Cantalupa Accommodation is the place you are looking to explore all the main sights in Rome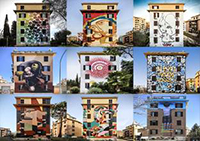 We are in the Ostiense district, one of the coolest of Rome: monuments like the Cestia pyramid, the Aurelian walls, the Acattolico Cemetery are juxtaposed with new shops, restaurants and disco. The University, new modern buildings, Eataly, architectural innovations and the numerous inteventions of Street Art are the signs of a profound transformation of the neighborhood in an important cultural and entertainment area.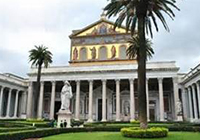 We are located 5 minutes away from the beautiful Basilica of Saint Paul Outside the Walls (one of the 4 major Roman Basilicas along with S. Pietro, S. Giovanni in Laterano and Santa Maria Maggiore), very close to the subway line B: Marconi station is only 8 minutes. Ideal Holiday accommodation to visit the main sights of the city.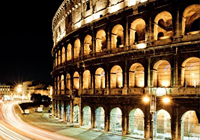 With 5 subway stops you can easily reach the Colosseum, the Fori Romani, the Domus Aurea, the Arch of Constantine, the Trevi Fountain and the major Basilicas. Nearby is the city of Ostia Antica, easily reachable by car or by boat. From Marconi bridge you can enjoy romantic strolls along the Tiber River or you can bike on one of the most beautiful routes in the city.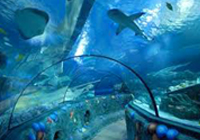 Cantalupa is a short distance from the PALALOTTOMATICA, the LUNEUR PARK, the Congress Palace and the Aquarium of Rome MEDITERRANEUM. EUR is the area of Rome with as many examples of modern architecture. You can admire great buildings designed by the most famous Italian achitects together with leading museums.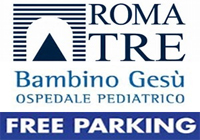 We are 50 meters from the University Roma 3, 200 meters from the new Hospital Bambino Gesù, well connected to the military city of Cecchignola. The perfect accommodation for those who choose the car: free parking Always available.